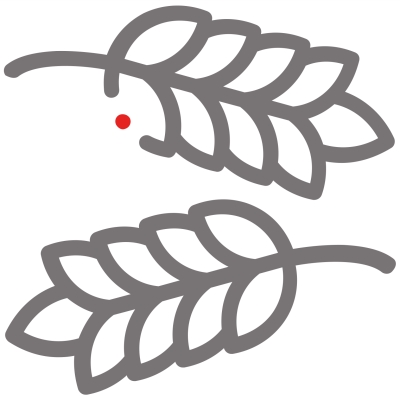 Agriculture
The agricultural sector requires environmentally friendly solutions, quality, reliability, efficiency, effectiveness and innovative technologies. Equipment and bearings are subject to harsh operating conditions. Bearings used in agriculture must be resistant to dust and dirt contamination, as well as being washed with water.
Our products are used, among others, in:
tractors,
combine harvesters,
hay presses,
utility vehicle chainsaws,
other machines used in the agricultural sector.
We provide products necessary at every stage of agricultural production:
Preparation of the soil

Agrihub hub with increased durability: life-lubricated, equipped with a multi-lip sealing system, equipped with a bearing with better performance than the market standard, it is encased in a nodular iron housing that protects the sealing system against stones.
Tapered roller bearing meeting P6X tolerance class
Self-aligning bearings with AGR seal - guarantee of smooth operation of your machines even in the most polluted working environment. Self-aligning bearings increase productivity, performance and reliability in harsh operating conditions thanks to lifetime lubrication, best protection against contamination, resistance to high pressure washing, improved seals.

Sowing

Bearing 204XAGR - NTN-SNR's proposal combining compactness, lightness and parameters of a massive bearing.The bearing is characterized by lifetime lubrication, the use of the 4-point contact technology ensures precise guidance of e.g. seed drill discs, effective work thanks to maximum product protection when working in a polluted environment .
TM-5204LLU is a bearing which, thanks to the LLU seal, retains grease in the bearing, creates a barrier to foreign bodies and liquids.

Hay production

NTN-SNR GB ... and AB ... bearings - NTN-SNR products intended for use in the production of hay or silage are bearings with increased reliability thanks to higher mowing speeds (advanced technology of ball bearings) and the use of a seal designed for agricultural applications, protecting the bearing against contaminated environment ( grass, mud, stones). Their advantage is lifetime lubrication and increased durability

Baling
Harvest